If you ask around, you will figure out how a massive chunk of the population is fan of latest cars. For several individuals, it is a sense of independence. Having said that, acquiring cars can be challenging for many because it is one of the most extravagant assets. In this instance, the sale of used cars in 2020 was 34.1 Million.
Why Should You Opt for Used Cars?
The acquisition of vehicles in terms of cars has exponentially grown, and the reasons are vast. Let's begin with money saving. As young adults, we may be prone to spending excess amounts of money that can lead to debt. In order to avoid that, the smart ones would always go for an adequate option, and that is purchasing used cars.
If you buy a used car, you would save plenty of dollars. Now imagine, how efficiently you could invest your money in other areas for a profitable return. Besides, a consumer sticks to one car for at least six years after purchasing it. If a rational aspect is given to this thought, you will see how economical the decision of buying used cars is. To uplift this, Autofortrade is an exemplary platform of car dealerships that incorporates the idea of selling used cars to potential consumers. Operating in several locations, you can easily search for cars under 100k for sale in USA.
Best 10 Cars Below 100k in US
To guide you righteously, here is a list of the finest cars that you can purchase from Autofortrade.
Chevrolet Camaro ZL1 1LE ($63, 000 to $71,000)
Alfa Romeo Giulia Quadrifoglio ($73, 700 to $75, 000)
Mercedes AMG C63 S Coupe ($70, 000 to $78, 000)
Jaguar F-Type R Dynamic ($84, 000 to $87, 000)
Range Rover Sport Supercharged ($79, 000 to $83, 000)
Lexus GS F ($45, 000 to $82, 000)
Cadillac CTS-V ($80, 000 to $86, 000)
Lotus Evora 400 ($90, 000 to $95, 000)
Porsche 911 Carrera ($91, 000 to $94, 000)
Lexus LC500 ($92, 000 to $95, 000)
1. Chevrolet Camaro ZL1 1LE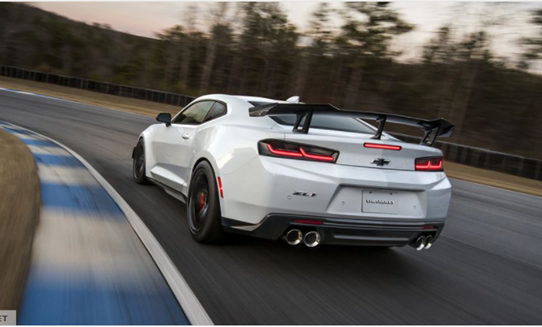 With a great value for money, this Chevrolet Camaro model is an exceptional car with outstanding performance. Referring to its engine and core technical aspects, the steering gives the car user an adaptable grip. Even with its brake pedal, the car is comfortable to drive. You can check it out today at Autofortrade between the range, $63, 000 to $71,000.
Highlighting the internal aspects of interior cargo, the car depicts sufficient space for drivers to drive and passengers to sit and enjoy the ride. Manufactured with effective technology equipment, it comprises hotspot features, and Wi-Fi. Further, the car is integrated with an in-built car tracker that aids in navigation and location identifying.
2.      Alfa Romeo Giulia Quadrifoglio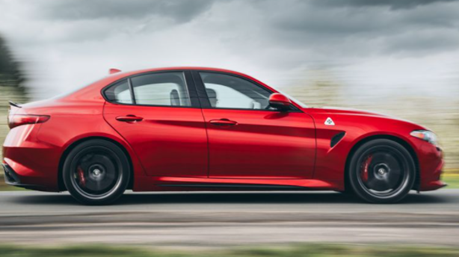 Whether it's the body structure from outside, or internal set-up of the car, this is regarded as one of the high-quality cars. And with Autofortrade, you can purchase it under the section, cars under 100k for sale in US. Not just internal dimensions, but the car has all the users impressed with its captivating looks that is primarily the greatest reason for choosing this car.
For all the sport enthusiasts, this car would be on their bucket list to purchase. So if you intend to purchase it, check out Autofortrade for the most affordable price between, ($73, 700 to $75, 000).
3. Mercedes AMG C63 S Coupe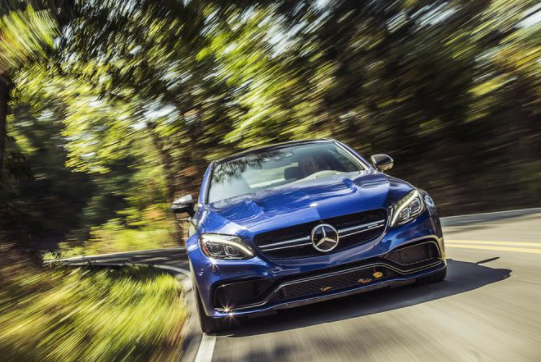 If you want to purchase a used car because you are falling for its looks, Mercedes AMF C63 S Coupe is the one that needs to be in your house garage. The elegance in the car can be witnessed from long distances.
Besides, with a comfortable set of leather seats, the car is also safe and secure for the passengers, and the driver. It is built with enhanced and automatic elements that give a sense of reliance to the ones travelling in the car. To incorporate this better, the car has intense automatic capability to control the basic movements such as the stop-and-go traffic assistance. The car is available at an approximate price of ($70, 000 to $78, 000).
4. Jaguar F-Type R Dynamic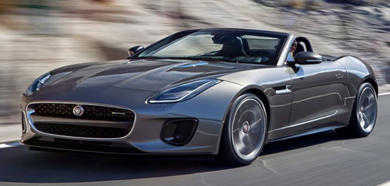 One of the record-breaking performing cars is the Jaguar F-Type R Dynamic. It is not only impeccable with engine transmission but the model comes with a turbo-charged cylinder and compelling set of wheels that also serve as the most useful option for fuel. To get a used car within ($84, 000 to $87, 000) this Jaguar classic is available at Autofortrade.
To showcase the design aspects of the car, we can easily say that it is a driver-centric car. It is because all its features are extremely comfortable to impose. Coming to assess how tech-friendly the car is, it basically supports a unique in-control touch system, that is the need of the time.
5. Range Rover Sport Supercharged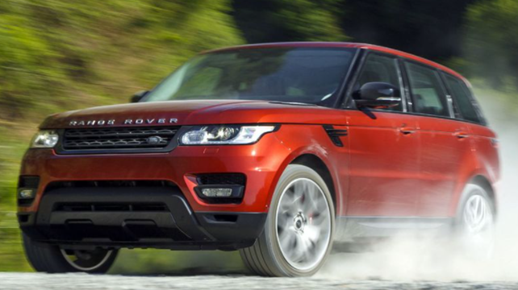 What's better than purchasing a luxury car at a half price range? Absolutely nothing. What further boosts this is its availability at Autofortrade between the range, ($79, 000 to $83, 000). Not only with looks but the car has also intrigued a good number of individuals with its best capability to be driven on the road.
The Range Rover Sport supercharged is famously known for its ground-breaking speed that is perceived in a way as if the car is flying. It is because it's a sports car that has to comply with specifications under the optimum conditions. If it's about the layout of the car, it depicts stylish curves. From the internal aspect, the car is dynamic with a top notch wheel and steering power system.
6. Lexus GS F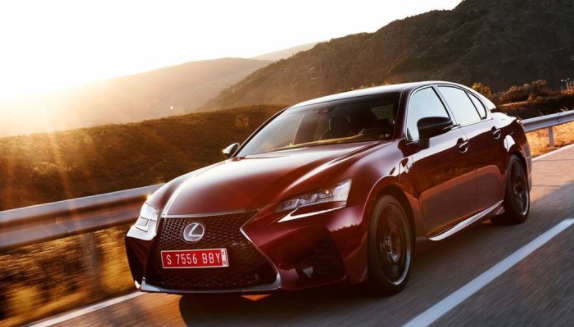 If you are down because you are inclined to purchase a used car, then worry no more. At Autofortrade, you will receive the best performing service along with the car that you wish to purchase at the rate of ($45, 000 to $82, 000). One of the top 10 cars in the queue is a Lexus GS F. This vehicle may be the winner of looks, but there is a broad range of benefits that the car apprehends.
With a defined set of pointers, the car is sporty with big brakes and at least 19-inches long wheels. To assist the driver, the car producers have instilled distinctive structure for the car. For instance, the standard adaptive cruise control, standard departure warning system that play a pivotal role in ensuring a secure travel.
7. Cadillac CTS-V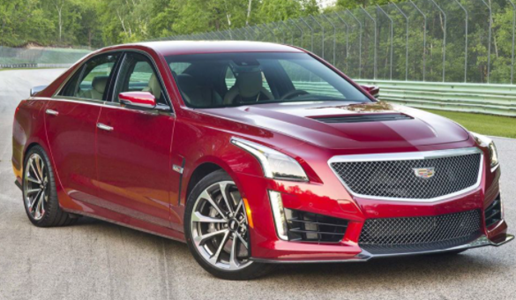 The Cadillac CTS-V is a world-class model with an abundant grip over car tools that are in-built in the vehicle. For this reason, this car is regarded as superior to other cars in the same range. Shedding light on its acceleration power, it is undeniably fast and smooth.
If you are aspiring to purchase this car and enjoy the luxurious feel that it radiates, you should visit Autofortrade to get this between ($80, 000 to $86, 000). It handles the car features well enough that it manages the ride for drivers, and riders. What's best about this model is the state-of-art technology that is used in handling car functions.
8. Lotus Evora 400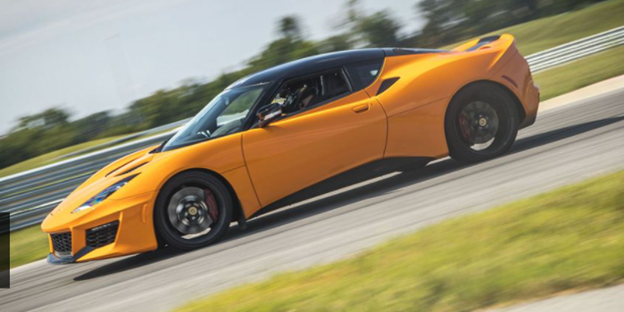 With a car that is exceptionally good-looking, it is complicated to resist back from buying. However, what makes it conflicting is the amount greater than six figures. To aid you in this instance, Autofortrade brings enticing and affordable used car options like Lotus Evora 400 at ($90, 000 to $95, 000).  
It is one of the most in-demand cars that is loved by all, with high ratings. With auto-connectivity options, this car is equipped with the best technological elements like an in-built navigation support system. About the seating structure, the car is spacious and wide, with comfortable compartments. Since this car is known for one of the best speeds cars, driving this is certainly a thrilling experience.
9. Porsche 911 Carrera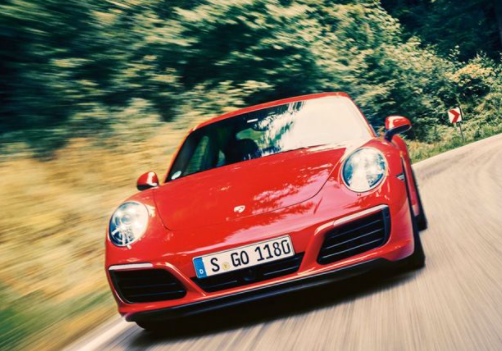 Acquiring a luxury car would be a dream-come-true for almost everybody. To specify further, a car like Porsche 911 Carrera is ranked at the top of the list of prestigious sports cars. At Autofortrade, you can witness the specifications of the used car version between ($91, 000 to $94, 000). It's a car, that is perfectly rated from all dimensions; whether it's comfort, layout, speed, looks, and the overall performance. With all these elements found in one single drive, it can surely be rejoiced by all the drivers. We can put this into effect by saying that the car designers and engineers have considered every possible feature of the car, such as the children's safety option.
10. Lexus LC500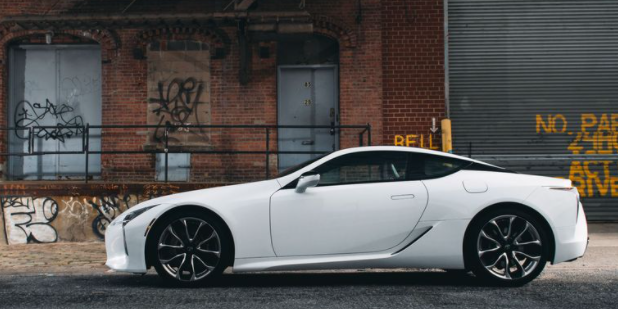 As much as the car has created hype in the market, Autofortrade can assure that this particular vehicle is the pioneer of unbeatable looks. Besides, it is highly automated with an outstanding audio system, temperature sensors, and multiple other essentials with extraordinary functionality installed in it.
What's most interesting about the Lexus LC500 is that it deeply considers the concerns of drivers. Such as it radiates safety alerts to the driver. It's electric motor also speaks about itself that takes the driving experience to the next level, making passengers relish as much as the rider does while they are on their journey. It is available between the range of ($92, 000 to $95, 000).
Bottom Line
Overall, it can be said that you are now very close to purchasing your preferred car among the rest. Since all these cars are under 100k, it means these are specially categorized for those who are in favor of used cars in a budget. To enrich your mind further, you can visit Autofortrade, that is a paramount hub of used cars with satisfying customer experience.