The automobile industry is experiencing a transformational moment. We have been through a century of gasoline-burning vehicles with hands-on-wheel functionality while moving towards the electric and driverless technologies. With two distinct ends of technology present within the industry, the arrival of concept cars creates a bridge; thus, giving a depiction of the future and emphasizing the change that is about to happen.
Every year, leading brands come up with exciting designs to fascinate the car enthusiasts and introduce overwhelming concept cars only to successfully manufacturing a handful of them; whereas, the rest remains in the catalogues.
Adding more excitement to the year 2021, many great concept cars have been introduced that push the technological boundaries a little further. So, are is a list of top 10 concept cars that will blow your mind with their dreamy functionality and swift automation. Read on and get amused.
1. Bentley EXP 100 GT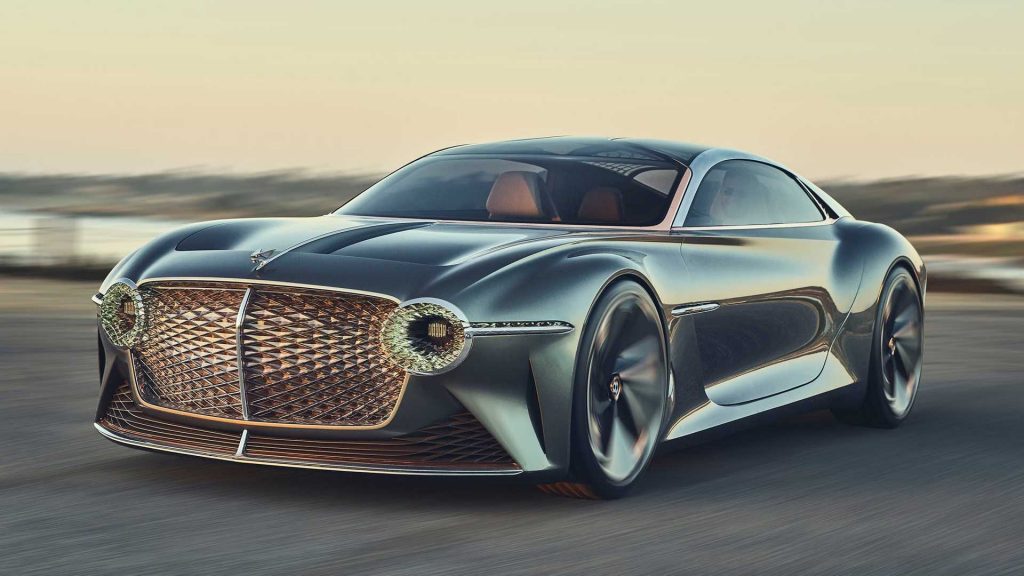 Bentley is one of the finest family concept cars that depict luxury and style. It is based on the concept to highlight mobility and the future of its technology. The exterior and interior both are designed with utmost perfection. Its design is rich and luxurious. The car body is integrated to give out zero-emission and lasting durability. It is integrated with AI technology to give a driverless drive with smooth turns and reflexes.
2. Mercedes Vision AVTR
The concept of manufacturing Mercedes AVTR comes out of the famous movie Avatar. It's a special car as it showcases a blend of Mercedes vision but the unique vision portrayed in the movie. It a completely electric car and operates on organic battery. The technology and material used is metal-free and does not cause many environmental damages. The incredible aspect of the car is the presence of bionic flaps fitted at the back of the car which is used to communicate with the outside world.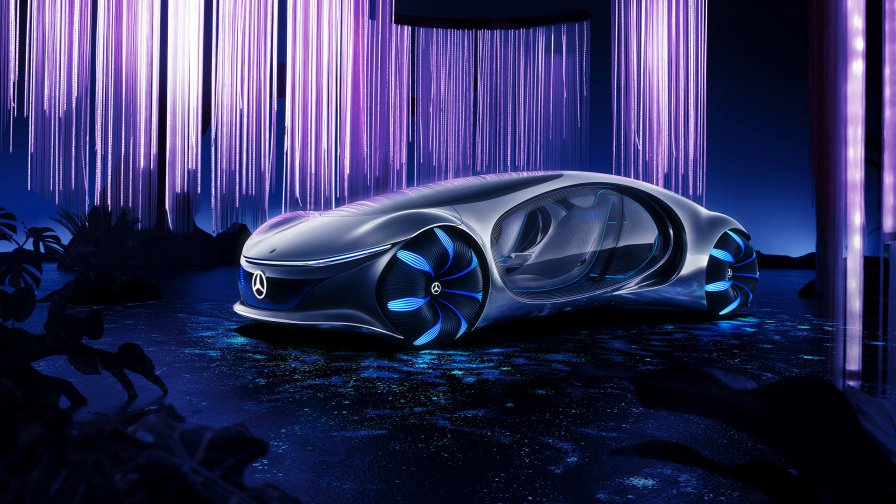 3. BMW vision M NEXT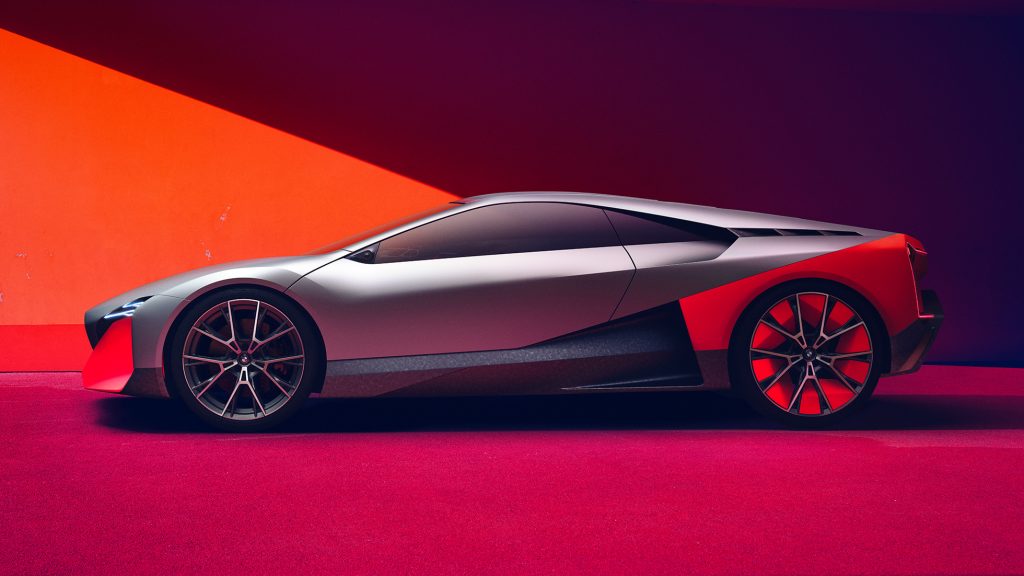 A flexible, self-driving concept car- BMW vision is an electric vehicle that gives a dual opportunity to drivers. In the coming years, when self-driving will become usual and common, people might feel the need to enjoy driving their cars on their own so to give them multiple options, the concept car is fitted with functionality that can be changed from one form into the other. You can make it a self-driving car or a usual automatic vehicle like you own now.
If you look at its design, it's both powerful and durable and is the best family concept car. Furthermore, the design comes out from a blend of futuristic style with a touch of traditional aspects. They have created a more realistic exterior.
4.      Audi AI-Trail Quattro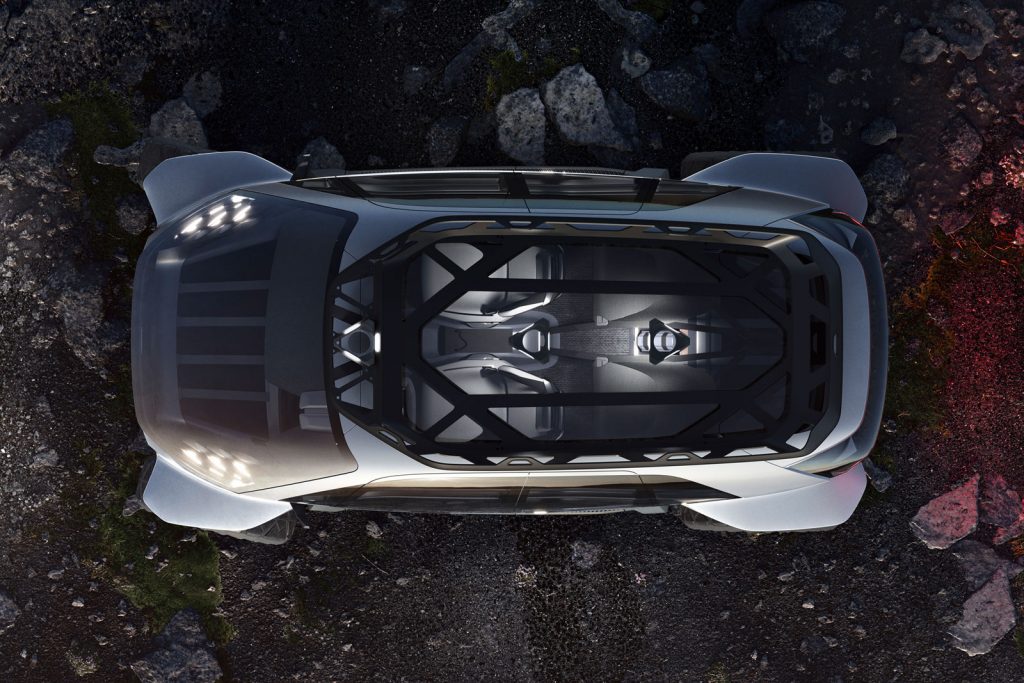 'Boost your Moment', says BMW
Audi presented its vision by introducing its new concept car- AI-Trail Quattro. They showcased how the off-roaders will look in the future and what sort of technology will work. The car is glass-designed that intent to make the passengers enjoy every moment of the nature around them. Even if you plan to travel to a remote area, you will not have to worry about anything, as the car has a ton of highly proficient batteries that are rechargeable and last longer. The most astonishing part is the car is that it is fitted with two drones that help to oversee the hurdles that are coming your way.
5. Citreon 19_19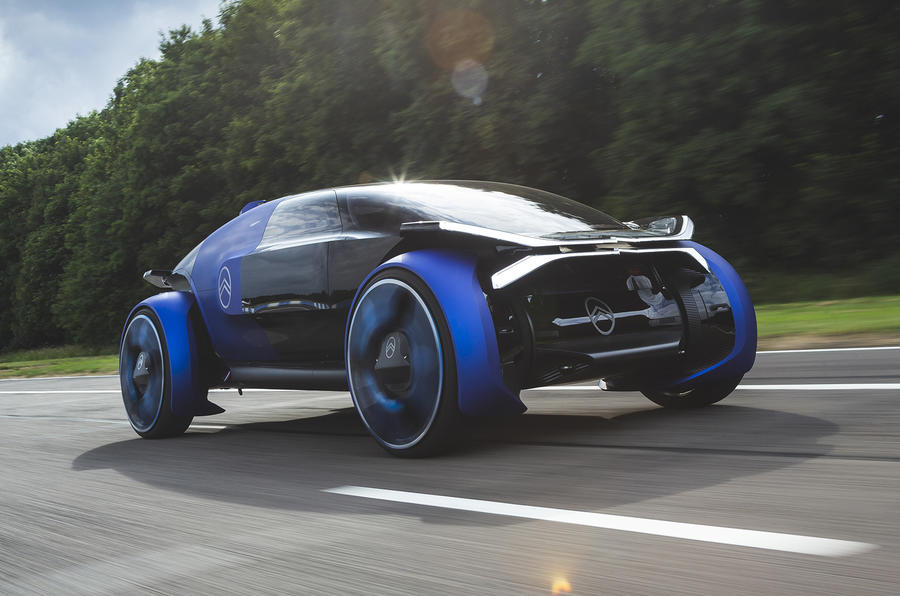 Citreaon envisioned a concept of a city car and created its futuristic version which is bold and strong. The bold colours depict style with durability. On the 100th anniversary of the company, the car was launched and it unveiled a new version of how technology will shape the automobile industry. It is created to give a relaxing and enjoyable driving experience with minimal hassle. It works on the sense of gliding on the road, that's how much smooth its functionality is. The best part is the AI integration that not only works on the operational options but operates on the car colors. The color change in voice demand. So, in this way, car lovers get to drive a new car every day.
6. Mercedes-Benz Vision EQS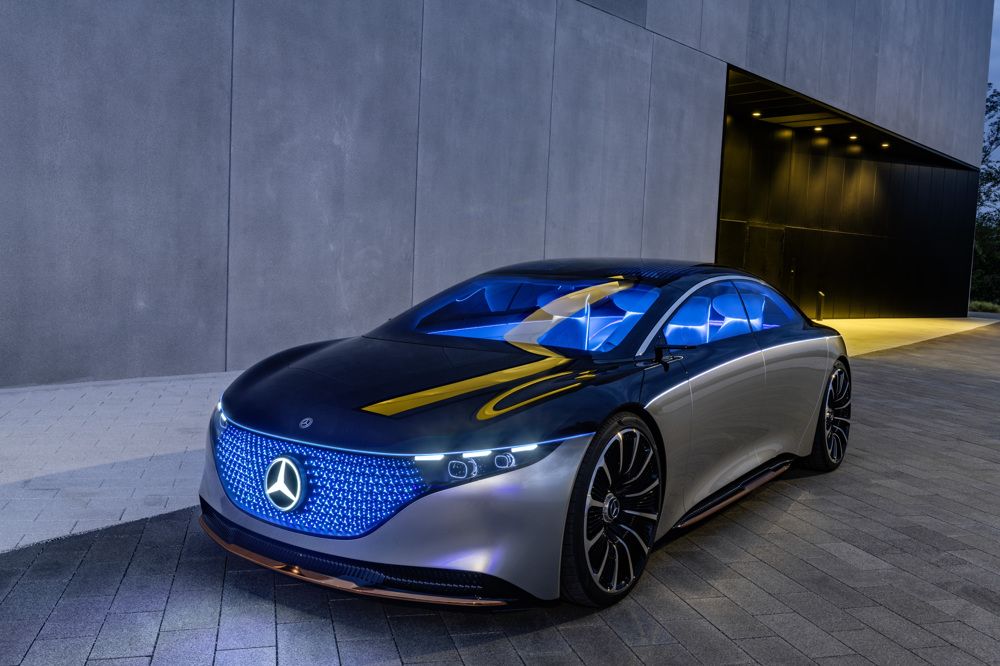 EQC is the first-ever Mercedes Benz concept car that conceptualizes nature, mobility, green, sustainability. It's a two-tones car having sculptural exterior and an innovative interior design. The incredible aspect of the car is that it recharges using green energy and is utterly environmentally friendly. It's one of those family cars that fit large families and to accommodate large more than five travellers. It's spacious and amazingly comfortable. It's a car that has sustainable luxury and is safe to drive in. If you look at its exterior, you will notice how every aspect beam with an impressive outlook.
7. Rolls-Royce Vision NEXT 100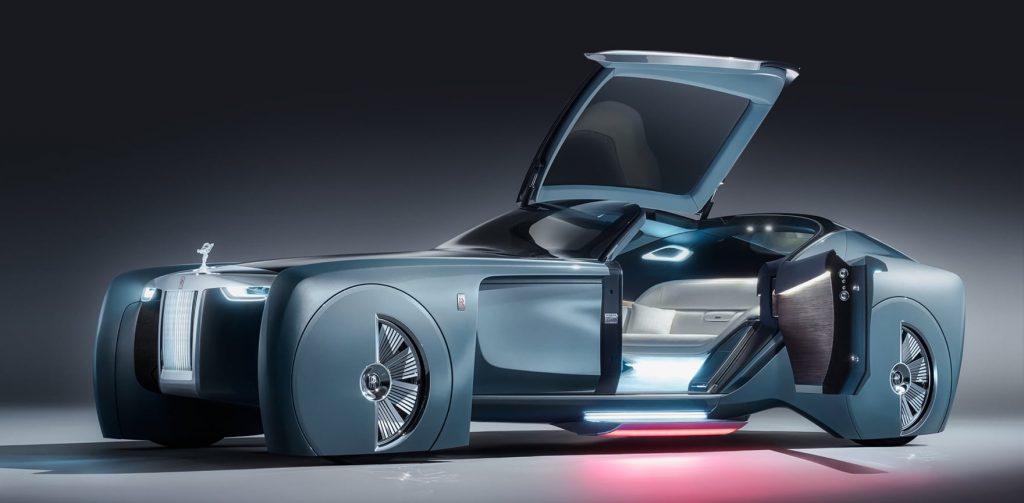 The Rolls Royce is a name for automotive luxury. The vision behind its creation is to showcase how luxurious cars that are backed with top-notch technology will look in the coming years. If you look at its exterior you will be amused to see the most unusual style. About the functionality of the car, it is integrated with Artificial Intelligence to add more seamlessness to it. It is fully automatic and gives a driverless experience. The technology is efficient enough to cater to the needs of drivers making it the best car for long routes.
8. DS X E-tense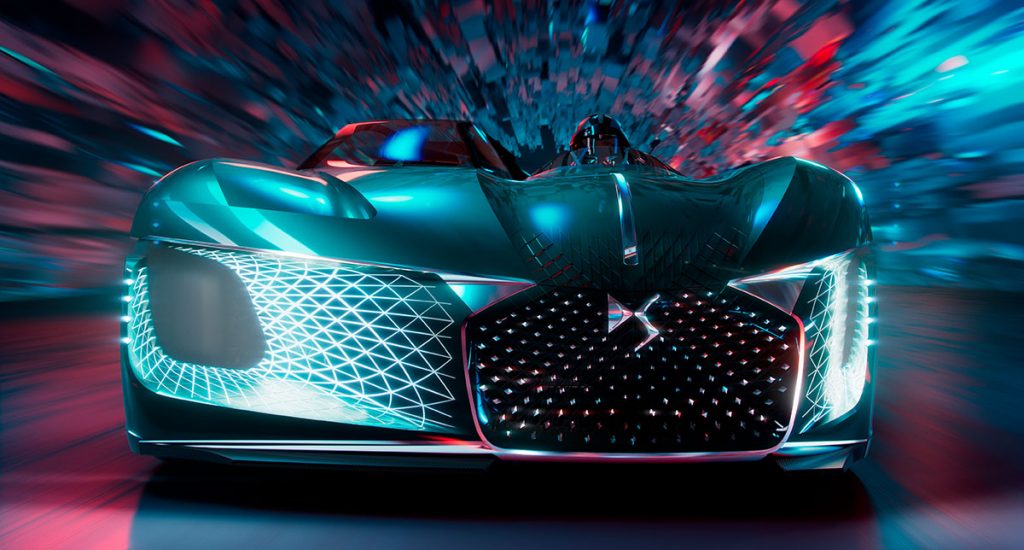 You surely would have never seen a supercar like DS X E-tense. Its asymmetric design and sleek exterior would make your heart skip a beat. The vision DS Automobile put in it is to showcase the motoring in 2035. It has an electric drive housed and is manufactured to give an exceptional experience to the driver. The overwhelming design features show innovative concepts. The driver of this fastest super car can enjoy the wind while the passenger stays in the enclosed seat.
9.      Terrafugia TF-X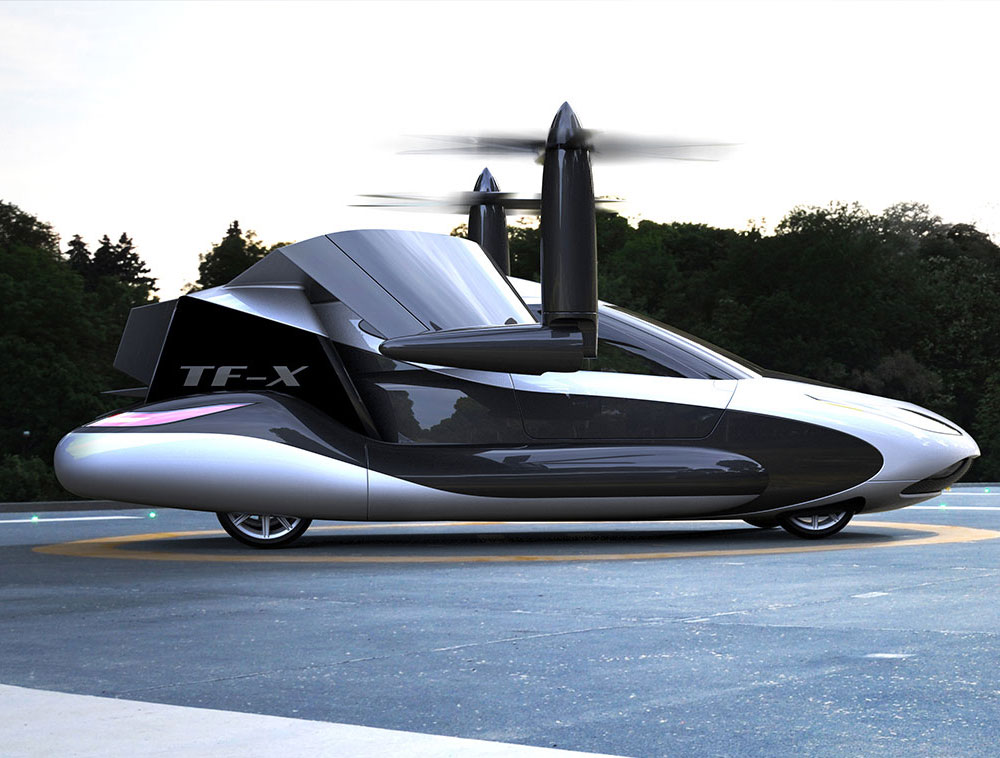 If you have been dreaming about flying cars, Terrafugia TF-X is your wish come true. The exotic and incredibly stunning concept car come with a plug-in hybrid car having four passengers with a speed of 200mph. The car can interchange with traditional cars with the help of retractable sings. It also can have critical take-off and smooth landings. The best part about the car is that you do not need a runway and you can fly up in the sky whenever you want and wherever you wish to. To make your drive and flying experience more convenient and safer, the comes is attached with a full-vehicle parachute that will safely land it in case of any trouble.
10. Aston Martin Lagonda Vision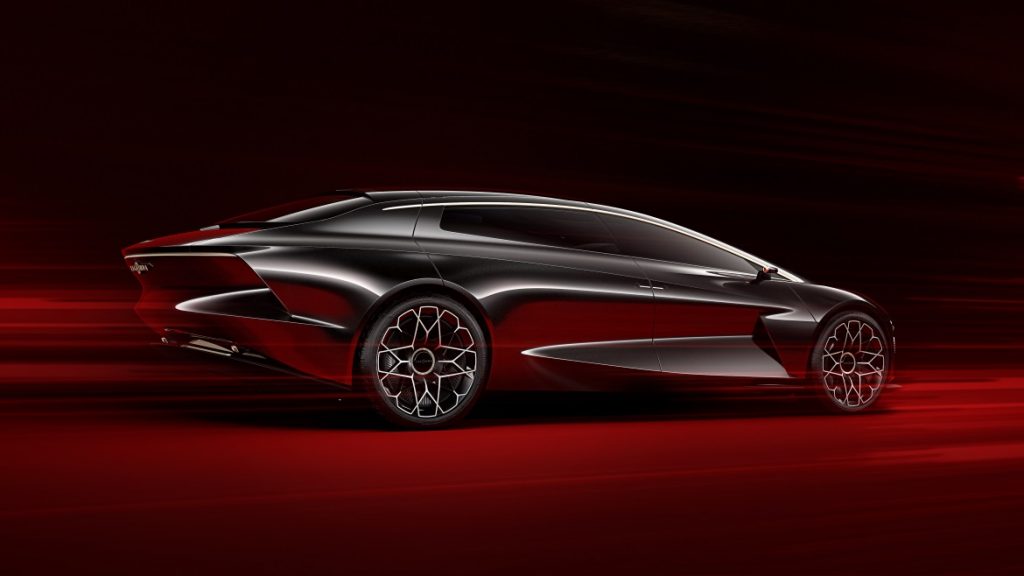 Aston manufactured this beauty that is inspired by his home and boat designing art. He created a concept car that is huge enough to give a version of a car lounge. It can accommodate more than four passengers and is inspired by traditional car designs. It has high heeled occupants and its interior is sleek and inspiring. The exterior and colors all depict utmost luxury and a mind-blowing outlook. The design is incredible and amazing. Every aspect of the car depicts a unique style and is designed with unmatched brilliance.
Wrap Up
So, these were the amazing concept cars of 2021 that are not only inspired with an awe-inspiring concept but has a motive to drive excellence with mobility and durability in mind.