There are many people who like cars, but only a few would understand the beauty of an engine or the sweet aroma of fuel. For those who yearn to one day own a luxury consider that a luxury car comes with many responsibilities, such as maintenance, safety and a very elegant lifestyle. Sports car, such as the Porsche 911 Turbo, Ferrari F40 and Bugatti Veyron are not seen on the streets every day, because their owners are very cautious and exclusive with their use to the fact that they avoid driving them.
However, 2 cars that have thrilled the whole sports car market are Nissan GT-R 2021 and Porsche 911 GT3. Let's discuss in detail and compare both cars and make it easy for you to decide which one suits you.
All you need to know about Nissan GT-R 2021
The 565 HP Nissan GT-R brings you closer to your entire world with advanced technology, including the new function selector with quick access to key entertainment and navigation functions and the unique multifunction display.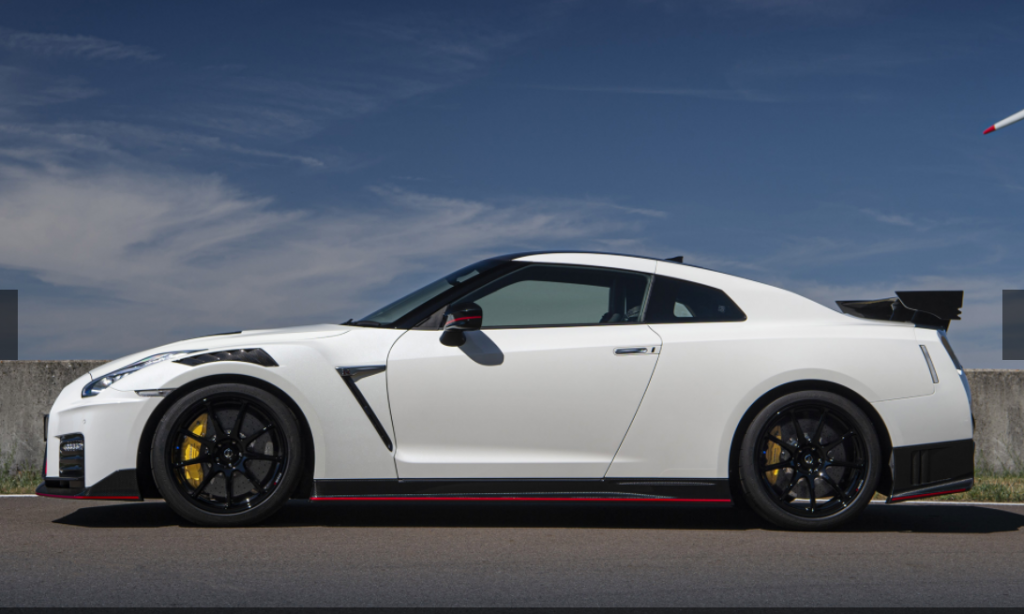 All vital statistics in one place! The GT-R's larger, fully redesigned 8" multifunction touchscreen has all the information you need, including audio and navigation. The multifunction display has five customizable performance screens, with which you can organize key information as you like. Choose from a number of engine performance and efficiency parameters, or monitor cornering behavior and acceleration or braking G-forces.
Function selector: The new function selector gives you quick access to key functions for entertainment, navigation and the unique multifunction display.
Rear view camera: When you shift into reverse, a camera mounted discreetly at the rear of the vehicle will show you what is right behind you on the screen. The system also has a practical 180º view, so you don't miss a thing.
Intelligent key: The Smart Key detects when you approach the GT-R and allows you to open the door with the push of a button on the handle. Once inside, you just have to press the start button and start rolling.
NissanConnect Navigation
You will no longer get lost in the city. NissanConnect with navigation features, an 8" multifunction touchscreen with 3D maps of selected cities, improved voice recognition, and helpful new graphics. You can receive detailed step-by-step voice directions to reach your destination.
Changes to the road maps are inevitable. To keep you informed of these changes, the Nissan MapCare program allows you to update your NissanConnect system for free. All you have to do is take your Nissan once a year to the nearest dealer with your SD card, where they will update your system at no cost.
In the Nissan GT-R 2021, the phone's Bluetooth integration system is activated from the controls built into the steering wheel, so you are always in contact with your people wherever you are. You won't be short of good music on board; you can enjoy digital radio, wireless streaming with Bluetooth, play a CD or take advantage of the USB and auxiliary ports of the Nissan GT-R sports car.
Sit back and listen to the 419 KW Symphony
Advanced Active Noise Cancellation and improved engine sound turn the entire cabin into an auditorium.
Active Noise Cancellation
Active Noise Cancellation technology uses a microphone on the roof to identify unwanted low-frequency engine sounds and neutralize them with opposite phase sound waves. Resulting in a quieter driving experience without sacrificing the throbbing sound of the engine.
Active Sound Enhancement
Taking advantage of the reduced noise in the cabin, Active Sound Enhancement technology works by using the speakers to improve the engine sound perceived in the cabin.
LED headlights with Auto On/Off
The LED headlights turn on and off automatically depending on the light conditions outside, so you just have to focus on the road ahead.
Stability and traction technologies
The Nissan GT-R's advanced all-wheel drive masterfully controls the distribution of power to all four wheels. The advanced VDC Stability Control System acts in perfect harmony, so that you have maximum confidence and control at all times and places. Moreover, 600 horsepower is supplied by turbos to the engine from GT3 racing program for unbelievable response around the rpm range. It has a 481 lb-ft of torque and a 0.26 coefficient of drag.
Tire pressure control system
For its part, the Tire Pressure Control System eliminates any issues. Using an icon on the control panel, the system will notify you if the tires are not properly inflated. You can watch the amazing videos and clips of Nissan new model at Nissan's twitter account.
Now that you know almost everything about Nissan GT-R 2021, let us tell you everything you wish to know about Porsche 911 GT3 so you can make up your mind to either find sports cars for sale online or go to the showrooms:
You can also watch this video below to know more about the cars and their features in comparison.
All you need to know about 2021 Porsche 911 GT3
One of the few good things that this 2020 leaves us is that we have been able to know the most brutal version of the new Porsche 911, the 650 CV Turbo S. Also this year experts have been able to test what is surely the variant that can be enjoyed the most within the 992 range. Now, the most people are lucky enough to discover the first lines and specifications of the new Porsche 911 GT3 Cup 2021. To check the fan photos and to have an idea how this car looks like, you can check Auto Car's twitter account where they have shared all the pictures of new models.
A more powerful and stable Porsche 911 GT3 Cup
One of the most important novelties that the new GT3 Cup adopts is that the engineers have modified the arrangement of the ECUs and the data collectors to be able to mount a second bucket. In addition to other modifications to the electronics or the steering wheel, the new dampers valves that directly inherit technology from the 919 Hybrid and 911 RSR stand out. In terms of stability, the rear track has been widened by almost 3 centimeters and a larger rear wing and skirts have been added, so that down force is also significantly increased.
It is the 2021 Porsche 911 GT3, that is, a lighter and more performance alternative to the standard GT3 that has just been hunted by spies while it undergoes a new day of testing at the Nürburgring circuit. As usual in these phases of development, the prototype sports some elements that will not be present in its production version, although in general terms the design of the car will not vary too much, so this images is quite illuminating.
What to expect in new 2021 Porsche 911 GT3?
Everything in its cabin refers to the world of competition, starting with the steering wheel upholstered in leather. A technology enthusiast will like to know that the GT3 takes all developments regarding connectivity that we saw in the previous 991 / II. It is also very interesting to use the Track Precision application in circuit, that allows you to record and analyze telemetry data.
On the road, the GT3 is a supreme example of what a sports car should be, for its ability to respond instantly to the driver's commands. When starting up, it is rougher than other 911s, less refined when it comes to moving slowly or maneuvering. You soon discover the magic of the engine, going up with rage and character to 9,000 rpm.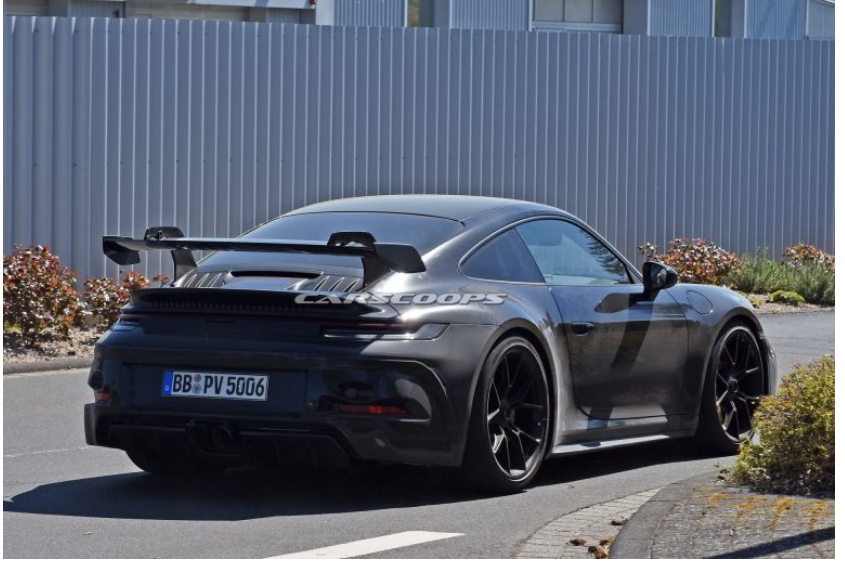 Another point that distinguishes the GT3 is the braking capacity or the exemplary steering, very fast but above all with enormous sensitivity, truly capable of transmitting every change on the asphalt. It has a racing soul but could be used daily without problems.
The GT3 changes lanes with mind-blowing precision, and like the previous GT3, it also has rear-wheel steering. It reaches 320 km / h and goes from 0 to 100 in 3.4 seconds, which is 3.9 if it has the manual gearbox. It is expected to see even better performing Porsche with efficient torque and powerful engine.
Which is better Porsche gt3 or Nissan GT-R?
Undoubtedly, both cars are on the top of the list of sports car. It is very difficult to pick one and declare it as a better one. It basically depends on driver's requirements and lifestyle.
How much does a 2021 Porsche GT3 911 cost?
It may cost you somewhere from $112,245 to $145,000.
How much does a 2021 Nissan GT-R cost?
This sport beast car may cost you around $113,540.